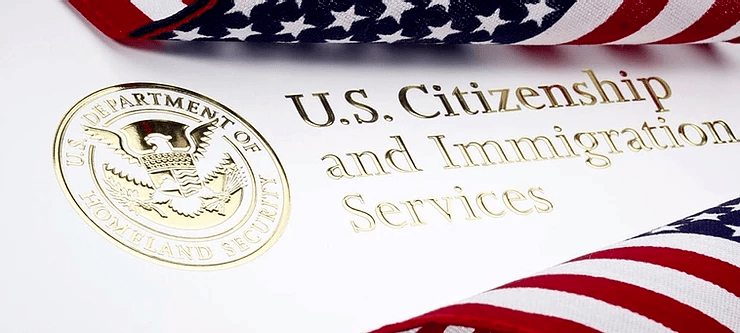 ARE YOU LOOKING TO OPEN A NEW BUSINESS IN THE UNITED STATES?
YOU'VE HEARD OF THE E-2 INVESTMENT VISA BUT YOU'RE A NATIONAL OF A COUNTRY THAT IS NOT A TREATY COUNTRY?
YOU'VE APPLIED FOR AN EB-5 BUT ARE FROM INDIA, CHINA OR VIETNAM AND CANNOT GET TO THE US UNTIL A FEW YEARS LATER?
If the answer to any of the above questions is yes, you need to read further.
There is relief available even if you fall in one of the categories above. You can be in the United States in a matter of months on an E-2 visa using this method.
The first step is to obtain citizenship of a country that has an E-2 treaty with the United States. There are just a handful of countries that offer the Citizenship by Investment (CBI) program as well as have an E-2 treaty with the United States. Of these Grenada seems to be the most suitable because of the investment amount and processing time.
Once an Indian, Chinese or other national becomes a citizen of Grenada, he qualifies to apply for an E-2 visa to the United States.
HOW DOES THE GRENADA CBI PROGRAM WORK?
Under the Grenada CBI program, there are 2 potential ways to get citizenship:
-A contribution to the National Transformation Fund; and
-An investment in an approved project (real estate) in Grenada.
The National Transformation Fund (NTF): This is a Government fund responsible for financing projects that will benefit Grenada's economy and help its diversification.
Applicants who choose this route must make a one-time contribution to the NTF. Under the NTF route, applicants may either immediately apply for citizenship, or first apply for permanent residence and apply for citizenship at a later stage.
Approved Project (Real Estate) in Grenada
. The second and more popular Section 11 Program, either involves the purchase of real estate in an approved project or shares in an approved investment company. The process of approving a project for the purposes of citizenship by investment begins with the Citizenship by Investment Committee, which reviews viable projects and recommends them to the Minister. The Minister then decides whether to approve the project, and publishes his or her approval in the Gazette. Currently, the vast majority of approved project consists of real estate developments on the island of Grenada. These include luxury hotels, resorts, and villas. Applicants opting for the approved project (real estate) route must invest at least USD 220,000 and a donation of $50,000 to the Grenadian government.
Advantages of Grenadian citizenship:
1. Member of United Nations
2. Visa free travel to 140 countries including Schengen countries, China and Russia
3. Favorable tax structure where citizens are taxed at source.
4. Residents get discounted tuition at the famous St. George's University.
5. Eligibility to apply for E-2 treaty investment visa to the United States.
Additional Family Members Qualifying for Citizenship
The Grenadian CBI allows other family members in addition to the investor to obtain citizenship under this program. The spouse, dependent children under age 30 and dependent parents over age 55 can obtain Grenadian passports based on a single investment.
Fees
Depending on the number of family members applying, the fees could be in the range of $50,000 to $60,000. These are non-refundable fees but the full investment is made only if the CSI application is approved.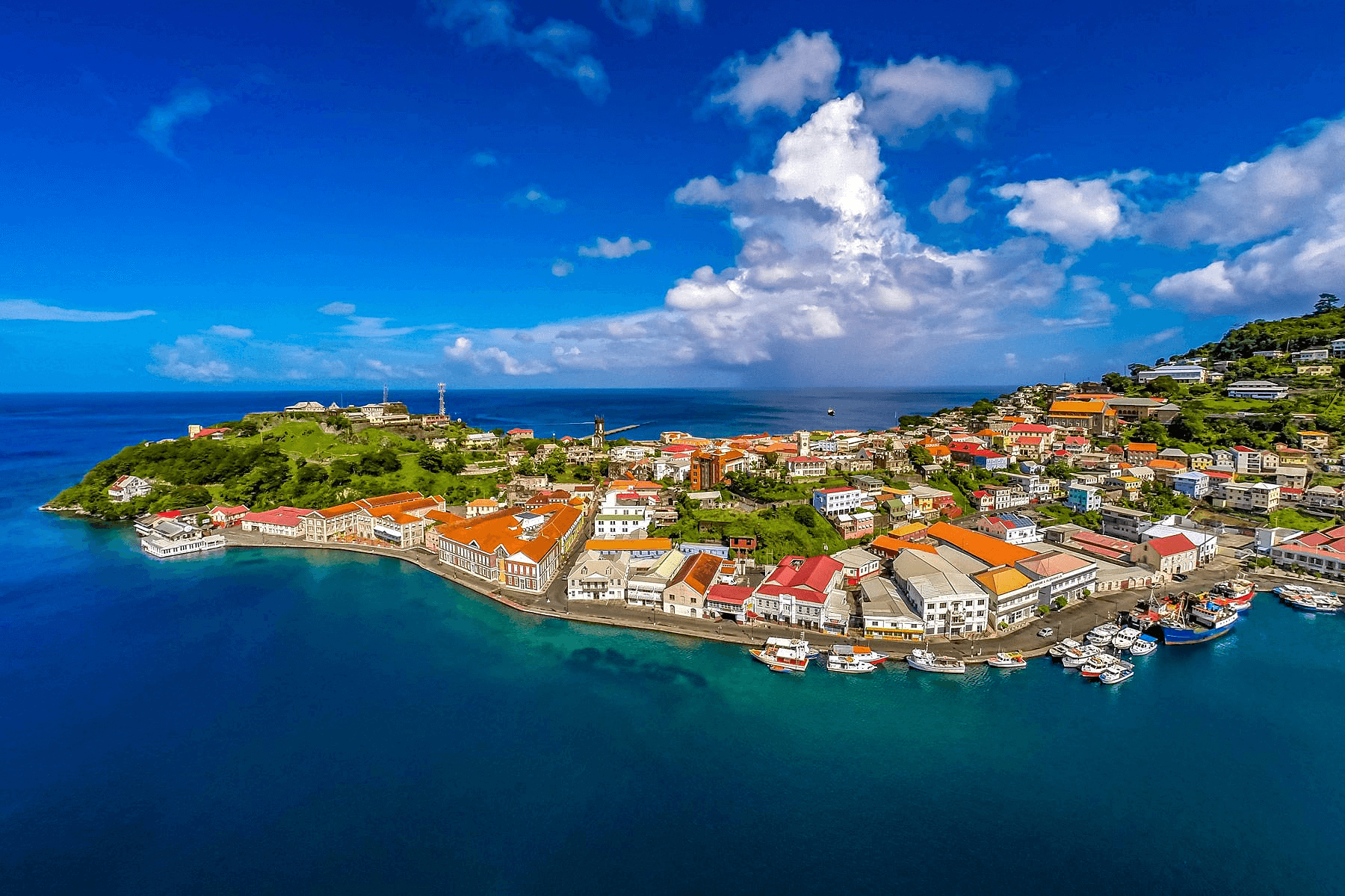 E-2 INVESTMENT VISA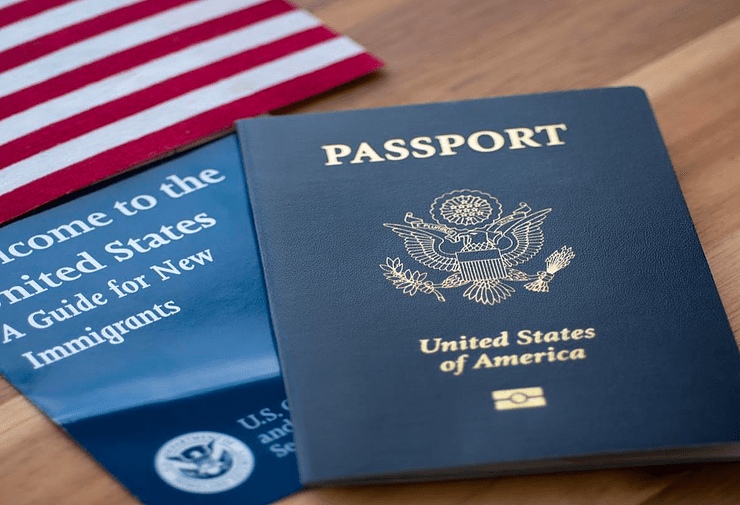 One of the main advantages of Grenadian citizenship is the ability to apply for an E-2 visa.
The E-2 visa is considered one of the top visas in the business/investment categories as it allows for a lot of flexibility.
An E2 treaty investor visa is a non-immigrant visa reserved for foreign entrepreneurs of countries that have a Treaty of Trade and Commerce with the United States. E2 investor visas allows foreign investors to enter and work inside of the United States based on a substantial investment in a bona fide enterprise.
On E-2 visa, you may:
Work legally in the company that you invested in the U.S.
Travel freely in and out of the U.S. So you can spend as much or as little time as you want to in the United States
Stay on a prolonged basis with unlimited two-year extensions as long as you maintain E-2 qualifications
Be accompanied by your dependents, spouse and children under 21.
Your spouse may also work while in the U.S. while your dependents may attend U.S. schools, colleges, and universities, and do not have to apply for separate student visa.
Processing time for E-2 visa is usually 2 months or less
Can apply directly at US consulates abroad without any USCIS approval requirement.
The E2 visa minimum investment requirement is that you invest in a bona fide enterprise. By failing to do this, your petition will not qualify. A bona fide enterprise is defined by the immigration authorities as "a real, active commercial or entrepreneurial undertaking which produces services or goods for profit".
Some of the evidence you may submit to demonstrate that your business is bona fide includes:
Notice of assignment of an Employer Identification Number from the Internal Revenue Service (IRS)
Tax returns
Financial statements
Quarterly wage reports or payroll summaries (i.e., W-2s and W-3)
Business organizational chart
Business licenses
Bank statements, utility bills, and advertisements/telephone directory listings
Contracts or customer/vendor agreements
Escrow documents
Lease agreement
There are a few key E2 visa requirements for investors that will help you prepare your petition and ensure that you are a qualifying applicant.
The investor must be a national of a treaty country. Treaty countries currently include: Argentina, Armenia, Australia, Austria, Bangladesh, Belgium, Bulgaria, Cameroon, Canada, Colombia, Costa Rica, Czech Republic, Democratic Republic of the Congo, Ecuador, Egypt, Ethiopia, Finland, France, Georgia, Germany, Grenada, Honduras, Ireland, Italy, Jamaica, Japan, Kazakhstan, Korea, Kyrgyzstan, Liberia, Luxembourg, Mexico, Moldova, Mongolia, Morocco, Netherlands, Norway, Oman, Pakistan, Panama, Paraguay, Philippines, Poland, Republic of Congo, Romania, Senegal, Slovak Republic, Spain, Sri Lanka, Suriname, Sweden, Switzerland, Thailand, Togo, Trinidad & Tobago, Tunisia, Turkey, Ukraine, United Kingdom, and Yugoslav. It is important to note that you must be a legitimate citizen of one of the above countries in order to fulfill the E2 visa requirements. It is not enough to maintain legal permanent residency. Your current passport must be from one of these treaty countries. However, you do not have to be currently residing in a treaty country as long as your citizenship from a treaty country. United Kingdom is an exception to this rule and there is a domicile requirement for the UK.
The investment must be substantial. The investment must be sufficient to ensure the successful operation of the enterprise. The percentage of investment for a low-cost business enterprise must be higher than the percentage of investment in a high-cost enterprise. While some investments of less than $100,000 are approved, it's safe to say that the investment capital and reserves should total no less than $100,000. Some evidence you can use to prove that the investment is substantial is corresponding personal and/or business bank statements, itemized list of goods and materials purchased for the start-up, and corresponding financial accounting documentation. It's also wise to put together a business plan that illustrates your projected success.
The investor must have control of the funds. At risk means that the investor is to be irrevocably committed. If you're able to walk away from the investment without losing anything, you do not qualify. The applicant must have already spent the money towards the startup, purchase of a U.S. business, or enterprise. Loans secured with the assets of the investment enterprise are not allowed. The investment must be at risk of being lost due to the business or enterprise being unsuccessful.
The investment must be a real operating enterprise. A real operating enterprise means that the enterprise must be offering a tangible good or service. Examples of these enterprises are restaurants, retail stores, medical offices, etc. Speculative or idle investment such as real estate investments, undeveloped land, or stocks held by an investor who has no intent to direct the enterprise does not qualify. Similarly, uncommitted funds in a bank account or similar security are not considered an investment.
The investment may not be marginal. A marginal enterprise will not project enough return on investment to make a significant economic contribution. The enterprise must generate significantly more income than just to provide a living to the investor and family, or it must have a significant economic impact in the U.S.
The investor must be coming to the U.S. to develop and direct the enterprise. If the applicant is not the principal investor, he or she must be employed in a supervisory, executive, or highly specialized skill capacity. Ordinary skilled and unskilled workers do not qualify. The government will not grant you an E2 visa if they don't believe you play an important role in the enterprise. You must show that you will develop and direct the investment enterprise by demonstrating ownership of at least 50 percent of the enterprise, or by possessing operational control through a managerial position or other corporate devices.
E-2 AS A PATH TO EB-5 GREEN CARD
There are 2 ways to get the green card through the E-2.
Investment in a Regional Center: You can enter the United States on an E-2 visa and once here, can apply for permanent residence by making another investment in a USCIS approved Regional Center. This will enable the investor and his family to live, work and study in the United States, while the EB-5 green card is being processed. This is especially useful in the current scenario, where it is taking USCIS an abnormally long time to process the conditional green card.
Increasing investment in the E-2 business: There is no statutory minimum amount required for an E-2 investment, but as discussed above, the investment must not be marginal, supporting only the investor and his family. Anecdotally, this amount should not be less than $150,000. In order to apply for permanent residence through the EB-5, an investor must invest at least $900,000 (in a Targeted Employment Area) or $1,800,000 (in any other area). So, by investing an additional amount to meet the minimum EB-5 threshold, the E-2 investor may be able to leverage the same investment vehicle and apply for permanent residence in the United States. Of course, the investor must meet all other EB-5 requirements.
EXAMPLE:
Jack Jones, a citizen of United Kingdom, invests $350,000 in a restaurant franchise in the US. He applies for and enters the US on an E-2 visa and operates his business for one year. He then invests an additional $550,000 in the same business. As long as he can clearly trace the $900,000 to personal funds, he can then apply for EB-5 status and can adjust status to obtain a conditional green card, without the need to leave the United States.
HOW WE CAN HELP
At Parikh & Prasad PC, we can help with every step of the process, from the time you make a decision to apply for the CBI program in Grenada to the E-2 application.
We will collaborate with experienced professionals from Grenada to make your CBI process smooth and quick.
We can also introduce you to licensed broker-dealers who can help you find the right investment in the United States.
Our combined experience of over 25 years in the US immigration field will surely be an asset to your case. Our fees are reasonable and our services are unparalleled. So let our team of highly skilled immigration specialists guide you to make your American dream come to fruition.
For further information, contact:
Bindi Parikh Esq
Parikh & Prasad PC, Founding Partner
5861 Pine Ave, STE B
Chino Hills CA 91709
Office: (909) 248-3212
Fax: (909) 254-6226
Email: bindi@toplawoffice.com